Club penguin is a free chat for everyone. You can create an account free, but some features are only avalible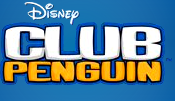 in membership. Beta testing began in august 2005 and finished on october 24th 2005. When it launched, it had about 15000 penguins and by march 2006 it had over 1000000
Penguins
. Sadly, It has been bought by
Disney
for $350000000 us dollars. Aproximtly £200000000 british pounds. The logo use to just say
Club penguin
, before disney took over. When they did, it now said
Club penguin - Part of the walt disney family
, and nowdays it says
Disney - Club penguin
.
When you create your penguin, you can give it a name, choose a Color, and give it a Password. If you have not yet had your name checked, or it has an inapproiate word in it, you'll have a name like P86038351. After that, you'll need to activate your penguiun before playing. If you want to do more than just chat, you can pay a membership. They come in 3 different ways. 1 month, 6 months, and 1 year. Then, you're ready to play and add items to your Inventory.
The Club Penguin Team
Edit
The Club Penguin Team is made up of 5 members. These are Billybob, Rsnail, Gizmo, Screenhog and Happy77. They can sometimes control famous penguins, and check names too, but some of the team are actully robots which help the moderators. The one who does most of the drawings is Screenhog.
It has been bought by disney.
Since disney took over, the items have been less random, and more related to parties.
Many Penguins protest about disney taking over, and say We want the old club penguin back.
See pages:
Edit